Calendar of Events
No matter what the season, there is always something going on in the City of Fulda. Keeping our residents informed of scheduled events and local happenings is important.
Know of an upcoming event that we need to add? Give us a call or send us an email and we will be happy to add it for you.
Upcoming Events
Free In-Person Tax Preparation Service
Begins: 2/1/2023
Ends: 4/12/2023
Free In-Person Tax Preparation Service

Sponsored by the AARP Foundation. Appointments are necessary to help eliminate waiting time.
Masks are optional. They will be doing Tax Preparation on Wednesdays:
February 15th & 22nd, March 8th & 22nd, April 5th and 12th
at the Slayton Public Library.

Please call A.C.E. of Southwest MN – Murray County at 507-836-8705 to set up an appointment
Fulda Fish & Game 6th Annual Fish Fry
Begins: 3/31/2023 - 5:00 pm
Ends: 3/31/2023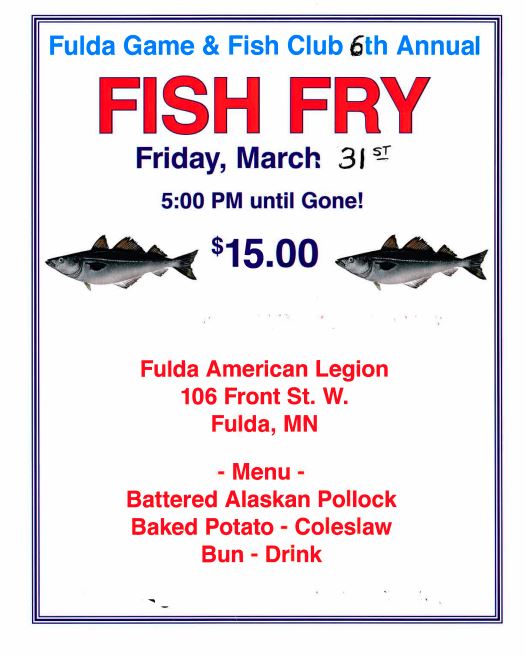 Fulda Relay for Life "Table Cancer"
Begins: 4/15/2023 - 11:00 am
Ends: 4/15/2023 - 1:00 pm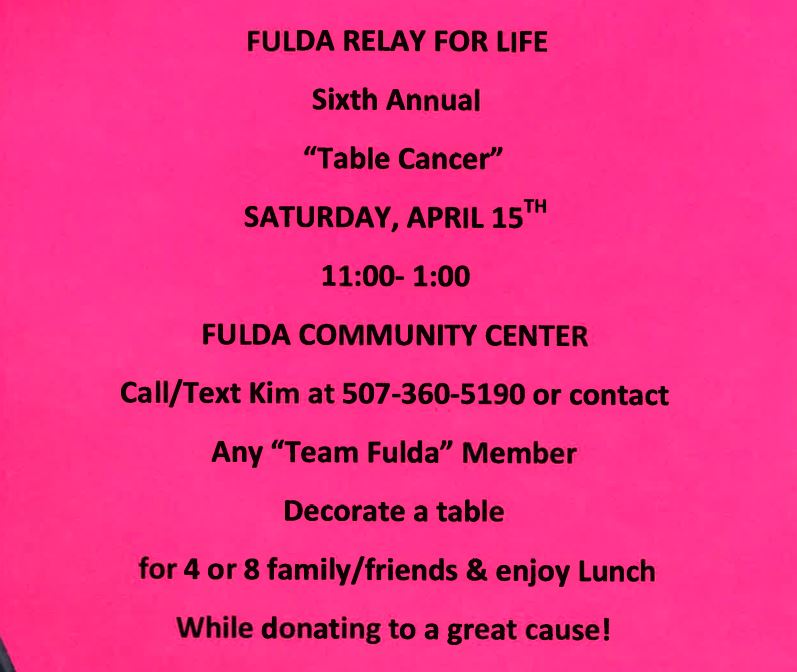 Fulda Wood Duck Festival
Begins: 6/15/2023
Ends: 6/18/2023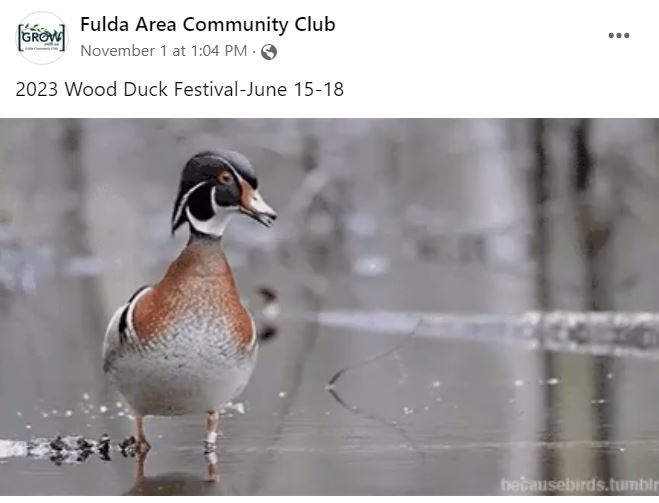 Holiday Craft Bazaar
Begins: 11/18/2023 - 9:00 am
Ends: 11/18/2023 - 2:00 pm